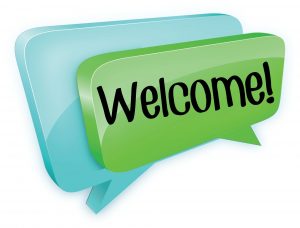 What is it like to be a high school student today? Through stories, photos and videos our students hope to answer that question as well as many more for you!
Over the course of the summer months, and continuing into the school year, you will hear stories from our high school students. Ranging from study abroad trips and internships, to fine art experiences and athletics, you will get a glimpse into the world of a Brunswick High School student.
You might be asking yourself, why a blog? Well, let us tell you!
Gives Students a Voice – Content posted will be 100% student generated. Students might be given suggestions, but what they write about is ultimately up to them! We want to showcase their individual personalities and viewpoints! Through their posts, students can share their interests, passions, and maybe even challenges to the readers. Blogs have the capability to support of variety of content including text, photos and videos. It allows the students to generate a post that is creative and reflective of them!
Two-Way Communication – Blogging is a platform that provides engagement with audiences near and far. It provides feedback through comments and allows our students to engage in meaningful conversation with the reader.
Connects Students and the Outside World – Our students are doing great things all the time! Blogging not only shows a new perspective to our readers, but to the students as well. The world is our classroom and with a blog, there is no limit to how far it can reach!
It's Fun! – The students are excited to share their stories and experiences! Students are not required to participate, or generate a specific number of posts, nor do they receive a grade or class credit for participating. Every student involved in this blog has volunteered their time.
So sit back, relax, and enjoy reading the stories of our Brunswick  students, or as we like to call it: The Brunswick Experience!